If you are thinking about your growth and want to gain unique experience in working together with experienced professionals of the energy sector, apply for an internship at AST. We offer study internship options in several towns in Latvia: Riga, Salaspils, Krustpils, Daugavpils, Jelgava, Brocēni, Grobiņa, Valmiera, Gulbene, Rēzekne, Sloka and Ventspils.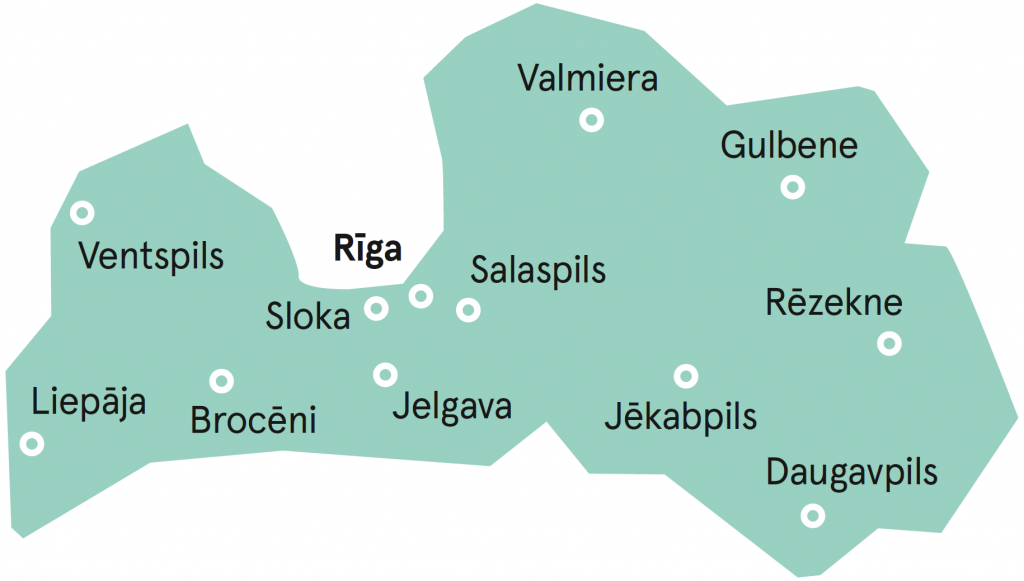 Our priority is trainees and students of electrical and technical sciences because the professions involved in the principal activities of AST include electrical engineer, electrical system engineer, electrical technician, power network dispatcher and electric assembler. The advisable period of internship is from early spring to late autumn when it is repair season at AST and we are able to offer interesting places for internship to you. For everything to run safely during the internship and for you to recognise an electric hazard in our object as well as be a full member of the brigade, during the first days of the internship you will have to master the basics of safety techniques.
Possible directions of internship in AST:
During the internship, you will get to know daily routines of the selected direction of internship, develop and improve your professional skills and acquire new knowledge under the auspices of competent colleagues. Many of our colleagues have started their careers in AST just like this, by using the offered internship opportunities. This experience will be useful for you in both choosing your future profession and place of work and in applying for a permanent job at AST.
If you are interested, we urge trainees and students of educational institutions to apply for an internship by sending a motivation letter and CV to the e-mail address: [email protected].
Upon applying for the internship, you should specify the advisable place and direction of internship, the advisable period of internship and the speciality you are interested in. After the receipt and assessment of your application, we will contact you within two weeks regarding the possibilities to provide an internship at AST. It should be taken into account that the number of internships is limited and there may be a tender for the internship